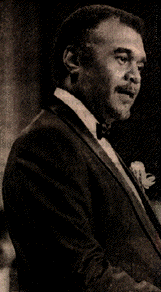 MODELS, SEX AND THE SAUD FAMILY PRINCELINGS

The London Times reports: The world's largest modeling agency has launched an investigation into allegations that senior staff pressured girls as young as 13 into sex and drugs. Several senior executives at Elite Model Management, which represents the super models Naomi Campbell and Cindy Crawford, have been suspended following the allegations, filmed by an undercover BBC crew. The MacIntyre Undercover programme on BBC1 on Tuesday night showed Gerald Marie, the European president of Elite, saying that he was planning to have sex with girls in a modeling competition final. The average age of the girls was 15.

Mr Marie, the ex-husband of Linda Evangelista, was filmed propositioning Lisa Brinkworth, an investigative reporter, when she was posing as a model. "I give you one million lire (£300) if you sleep with me," he is said to have told her. The documentary claimed that two employees had been suspended after boasting about their sexual exploits with younger models. John Casablancas, the chairman of Elite, issued an "unreserved apology for the behaviour of his staff captured in the documentary, saying that it showed "some of the darkest aspects of the modeling industry. ...

Marilyn Models, a French agency, had attempted to prevent the documentary from being screened, but a court rejected the agency's argument that it breached privacy laws. Casablancas does not mention the selling of models to Saudi princes as probably the darkest aspects of his business. John Casablancas was accused by Ilene Ford from Ford Modeling Agency of introducing young models to Saudis.

In respect for the Arab community we must say this is a euphemism for Saudi princelings. Again, we see the entire Arab community tarnished for the degenerate behavior of the Saud family. Reliable sources have told us the trade in European child sex slaves is epidemic with the Saud family being the top of the line purchasers. In Issue #13 we told of Prince Sultan's old Swedish whore procuring young Swedish girls for him through a Paris modeling agency ruse. Obviously, the disappearance of Swedish girls cannot go unnoticed by Swedish authorities. We do not know if there is complicity of the same Swedish authorities in this sordid matter as in Prince Sultan's other Swedish business relationships.



Saudhouse is best viewed using Microsoft IE explorer



Online Resources:
- MIRA
- Inhuman Rights
- CDLR



Saudi Sites:
- Saudi Embassy
- Sports in Arabia
- Arab Net



Misc. Sites:
- Arabia Online
- Arabic Newspapers